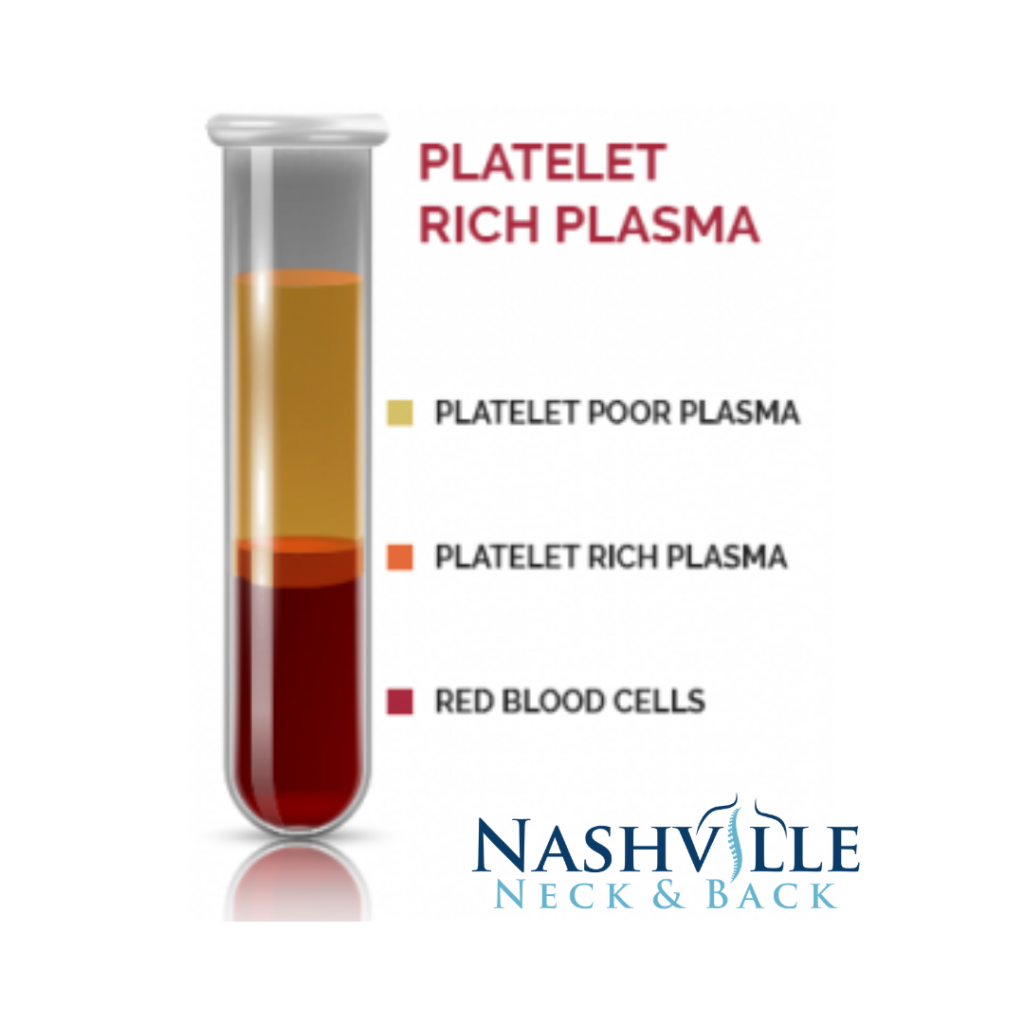 Platelet-Rich Plasma (PRP), also known as autologous conditioned plasma, is a concentrate of platelet-rich plasma protein derived from whole blood, centrifuged to remove red blood cells.
Doctors have used PRP injections to treat chronic tendon problems, such as tennis elbow, Achilles tendonitis, and knee pain. PRP injections are commonly used to treat acute sports injuries, such as pulled muscles or knee sprains.
PRP therapy is a safe, effective, and innovative treatment option for joint pain, tendon injuries, and back problems. The advantages of PRP therapy compared to other procedures include reduced downtime and improved outcomes.
PRP injections bathe troubled cells in a concentrated mixture of platelets from your own blood in order to stimulate natural regenerative healing.
At Nashville Neck & Back, we have PRP patients from Hendersonville, Springfield, Goodlettsville, Gallatin, Madison, Rivergate, and many other local cities.
If you would like to learn more about PRP treatments, give our office a call at 615-645-9994 to set up your Free Consultation.
Treatment Options